City Parks & Facilities
City Parks
The City of Waynesville's park facilities are available to groups and citizens to reserve for family gatherings, group parties, picnics, meetings, or other events. While some of the City's parks are available on a first-come, first-serve basis, other parks, such as the Roubidoux Park has pavilions and other amenities that can be reserved.
| | |
| --- | --- |
| | Located within the heart of downtown Waynesville, the Roubidoux Park is the largest of the City's Parks system and hosts a number of events throughout the year. From birthdays to yearly festivals, Roubdioux Park has it all. If you are interested in holding a Special Event in the Roubidoux or something as simple as a Birthday Party, you can find more information regarding reservations and amenities by clicking the button below. |

Home to one of the best cave-diving adventures in the State of Missouri, Laughlin Park sits nestled next to the Roubidoux Spring. The average daily flow of the Roubidoux Spring is about 37 million gallons, which makes it the 16th largest in the State. Roubidoux Spring is open to all cave-divers free of charge. All divers must check-in and present your certification at the Pulaski County 911 Center located at 1500 Ousley Road.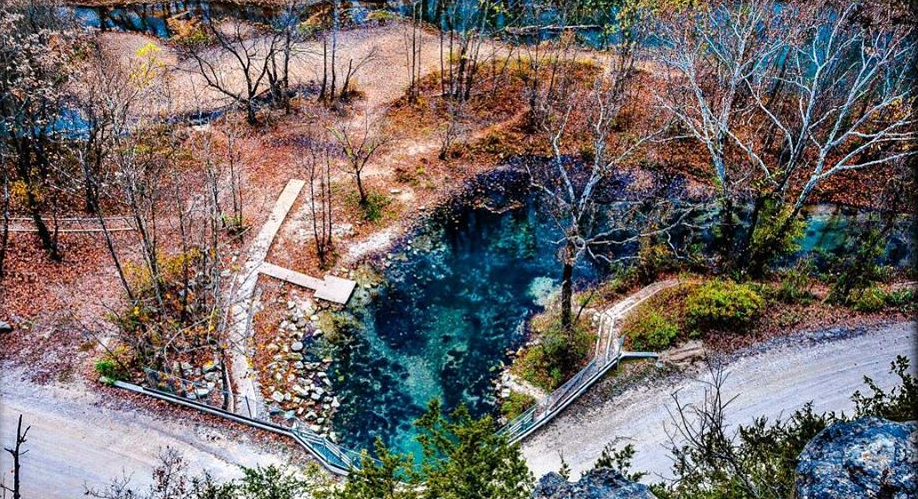 Voted as one of the Top Things to see and experience in Waynesville, even if cave diving isn't for you, the beauty of this place isn't to be missed!

| | |
| --- | --- |
| Nesteled beside the Roubidoux Creek, the Roubidoux Springs Campground & RV Park is a financially friendly and popular destination for travelers who come to explore the Ozarks. Whether you stay a weened or a lifetime, the Roubidoux Springs Campground is a uniqure and cozy destination. | |