Welcome to City of Waynesville

A City of Discovery
To keep up on the latest news, be sure to subscribe today!

Nestled within the Missouri Ozarks along the Roubidoux, the City of Waynesville takes pride in maintaining a wholesome lifestyle. Rich in cultural history along with a deep committment to the preservation of our environment, the heartbeat of our small town beats as fierce as most metropolitan areas.
Whether it's history, the outdoors, entertainment or great food, Waynesville is a city that is defined less by boundaries on a map but more by the vitality and spirit of its residents.
Support the Waynesville/Saint Robert Animal Shelter
Looking for a forever furry friend to become a part of your family? Consider adopting from the Waynesville/Saint Robert Animal Shelter. An adopted pet will provide unconditional love and companionship to all.
Employment Opportunities
Looking to join the Waynesville team? Check out our latest openings to see which posting fits you best!
Featured News
CITY OF WAYNESVILLE RECOGNIZED FOR RELIABLE ELECTRIC SERVICE TO THE COMMUNITY
6/7/2023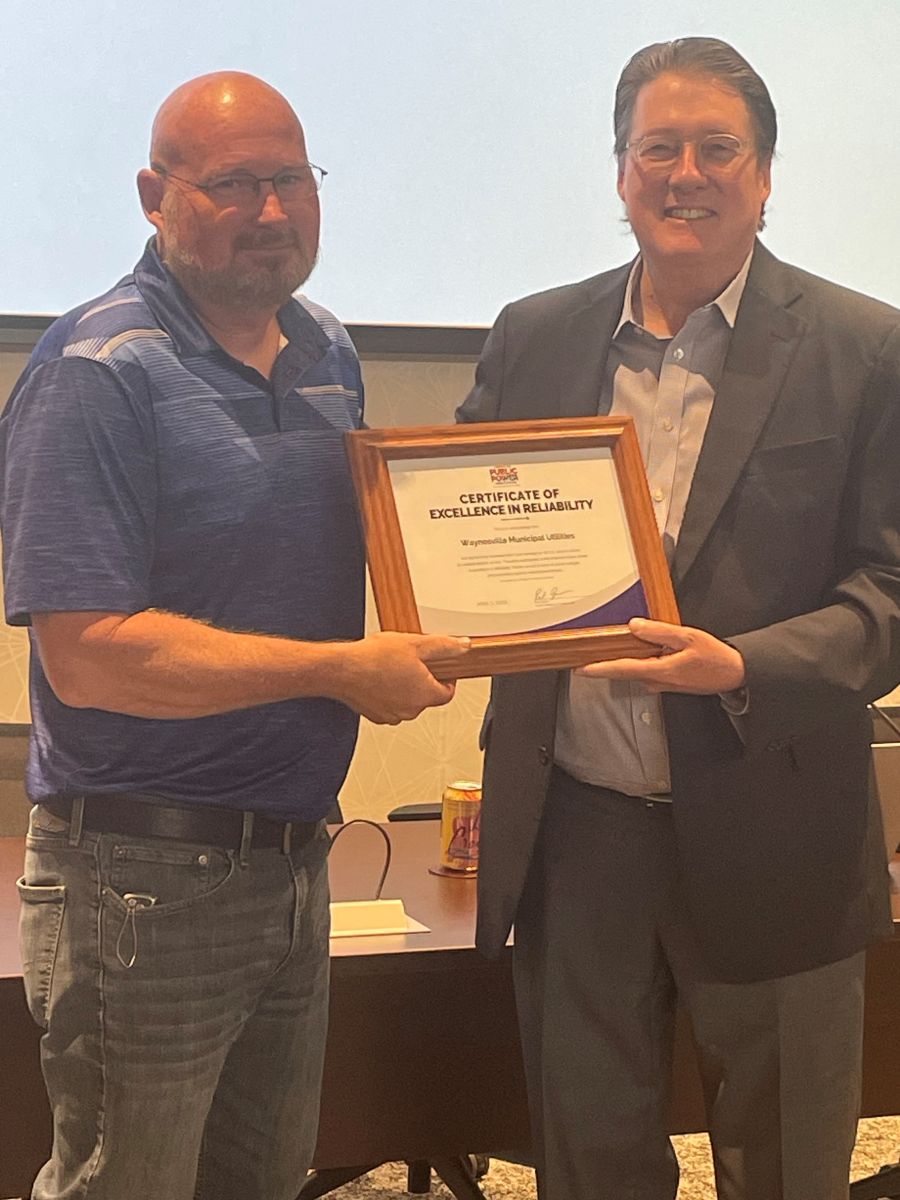 City of Waynesville has received national recognition for achieving exceptional electric reliability in 2022. The recognition comes from the American Public Power Association (APPA), a trade group that represents more than 2,000 not-for-profit, community-owned electric utilities.
APPA helps...
Business Spotlight for April 2023 - Eclectic Originals
5/8/2023
Help us congratulate Electic Originals of Downtown Waynesville for being April's Business spotlight of the month!

Business Spotlight for the Month of March
3/28/2023
Help us congratulate Pam Campbell of Just Because Gifts for being the City of Waynesville's Business Spotlight of the month!
Just Because is located on in the Downtown District on the Square in beautiful Roubidoux Plaza.