Commercial Real Estate

Why Waynesville?
Hands down, Waynesville is the best place to launch your new business venture, in Pulaski County. We pride ourselves in a strong economy, diverse population, great educational institutions and unsurpassed quality of life which makes Waynesville the ideal place to do business. Focusing less on quantity and more on the quality of the businesses that choose to make Waynesville home, insures that the climate for business is inviting and sustainable.
The first step in starting any business is finding the right property to invest your dreams in. The City is extrememly proud of its business community and through that partnership, we are able to provide current information on available commercial properties within the City. Be sure to check out these amazing propertes listed below and check back often as new properties are added regularly!
If you are a commercial property owner in Waynesville and would like your property showcased either for rent or sale, reach out to us at cityclerk@waynesvillemo.org.

Waynesville Downtown
Roubidoux Plaza - N. Benton Street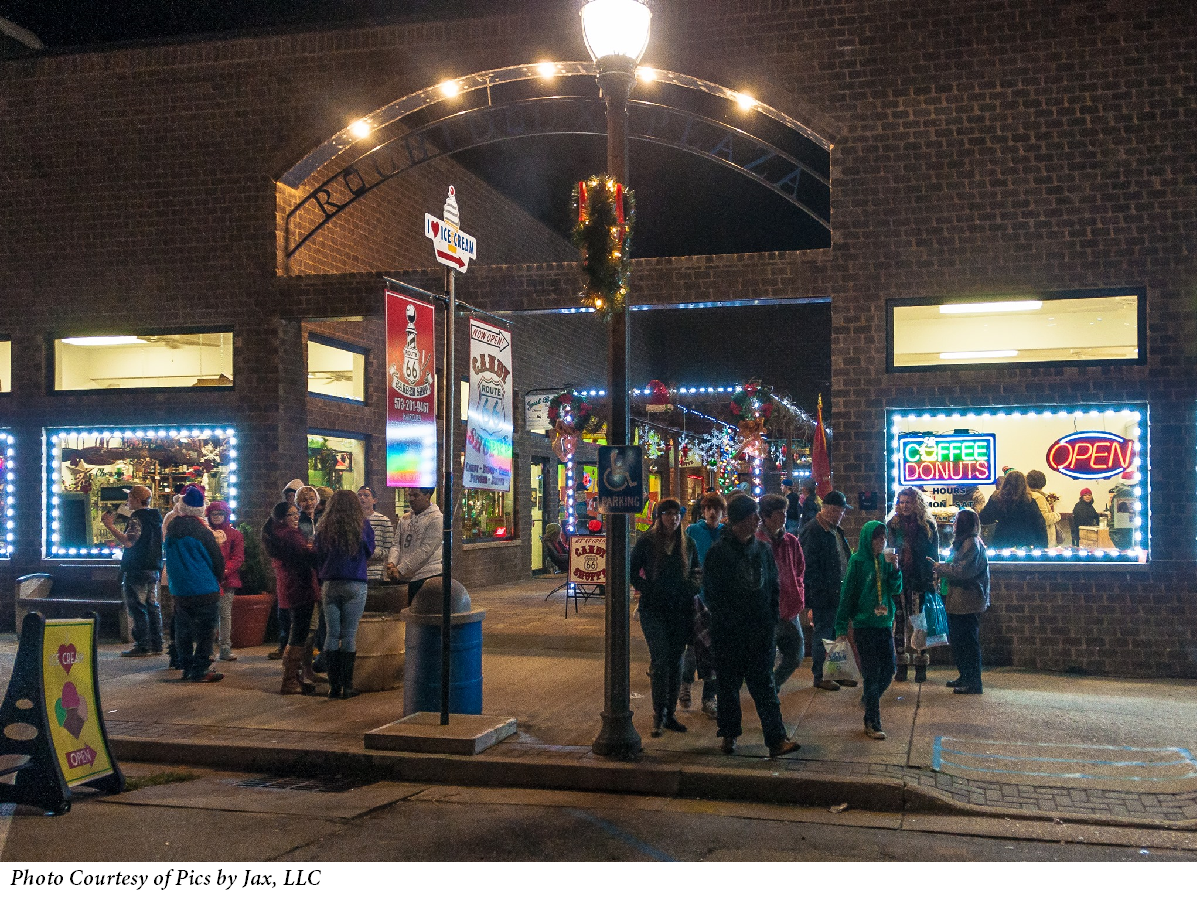 FOR RENT - With one of the best locations in Waynesville, Roubidoux Plaza offers modern amenities with a vintage feel. With spaces ranging from 500 to 700 square feet, these available properties are perfect for boutiques, small cafès, speciality shops and more. The only limit is your imagination!
Take advantage of the heartbeat of the Downtown District and make the Roubidoux Plaza pulse with your innovation and business sense!
For more information contact JUL,LLC at 573.855.0421 or you can reach them on their Facebook page.
Hurry! These spaces won't last long!!

Route 66 Properties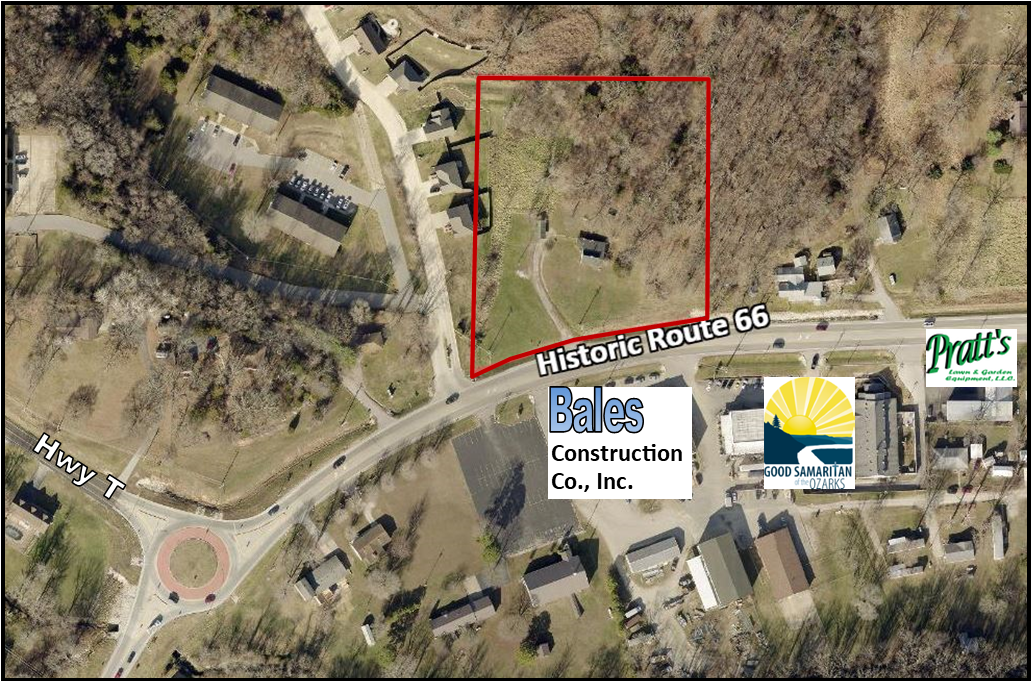 FOR SALE - With more than two acres and plenty of Route 66 Frontage, this amazing piece of property services not only Route 66 but Hwy T as well.
Surrounded by new subdivisions, the property was rezoned to Commercial in preparation to service the newly constructed housing areas located in West Waynesville. More information on this property can be found here.

Hwy 17 & Cash James Loop
FOR SALE - With over an acre of prime real estate less than a 1/4 of a mile from one of Waynesville's busiest intersections, this amazing property won't last long.
With utilities and other key infrastructure in place, this site is ready for your next business venture. You can find out more information on this property here.

Hwy 17 & Ichord Avenue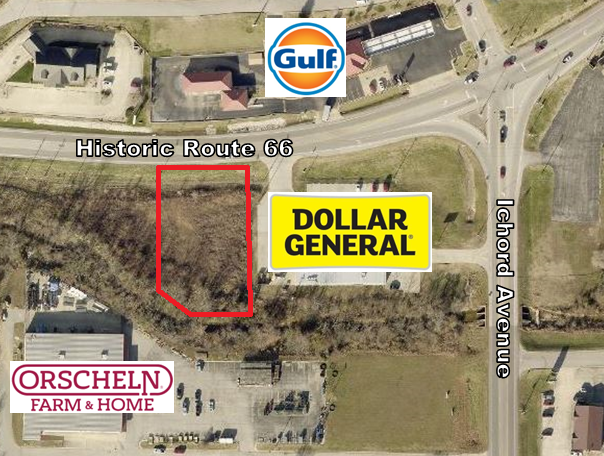 FOR SALE - Sitting at the corner of a busy intersection and right beside a popular retail chain, this property has loads of potential.
Whether it's a franchise or specialty shop, this site is perfect for any business opportunity.
If you are interesting in this property, more information can be found here.



West Waynesville
Ichord Avenue & CW Parker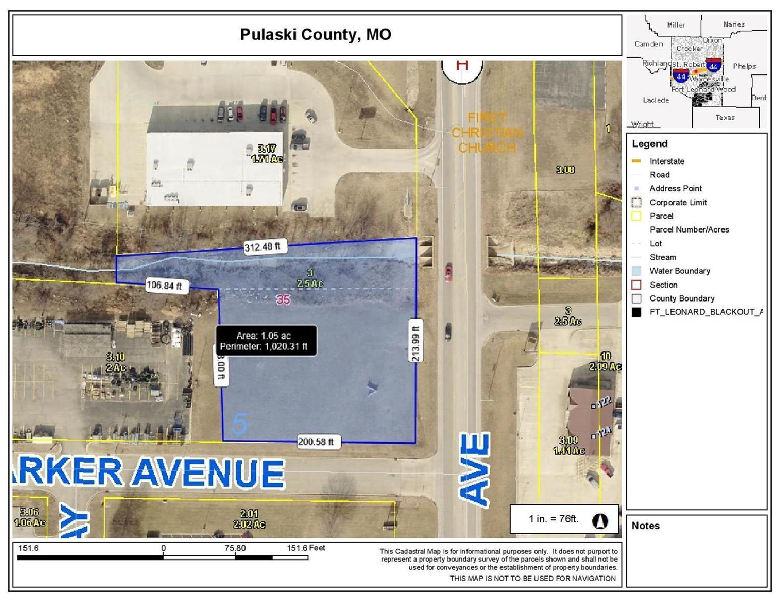 FOR SALE - With Ichord Avenue frontage and nestled between two popular retail chains, this property has tons of potential! Located right off of Historic Route 66, this prime piece of real estate is ready for your next big business adventure. Click here for more information.

Davis Center Properties - 320 Ichord Avenue
FOR LEASE - This property has been beautifully updated. Currently three (3) spaces available but two could be combined for the right business. Newly paved, well lit parking lot with restrooms. Perfect for retail, restaurant, etc. Come be a part of the action in West Waynesville! Town Field Plaza information.