Utility Payment Options
Doing Better for You
The City offers a variety of convenient payment options for our residents.
We understand that the day to day of life can be hectic and overwhelming. Here at the City, we feel that the more options you have, the easier and less worrisome taking care of routine bill pay can be. Simply choose the option that best suits your needs.

If you have received a disconnect notice, please keep in mind that your online payment will not post to your account until the next business day. Your payment must be posted to your account two (2) days prior to the cut off date on your notice to avoid service disconnection and applicable fees being applied.
Also, if your service has been disconnected for non-payment DO NOT MAKE YOUR PAYMENT ONLINE. Please contact the Utility Department to make your payment. Online payments may not post to your account for 2-3 days.
Automatic Bank Draft
The simplest and most worry free option is our automatic withdrawal system. Once you sign up for the ACH payment program, the City takes care of everything else for you.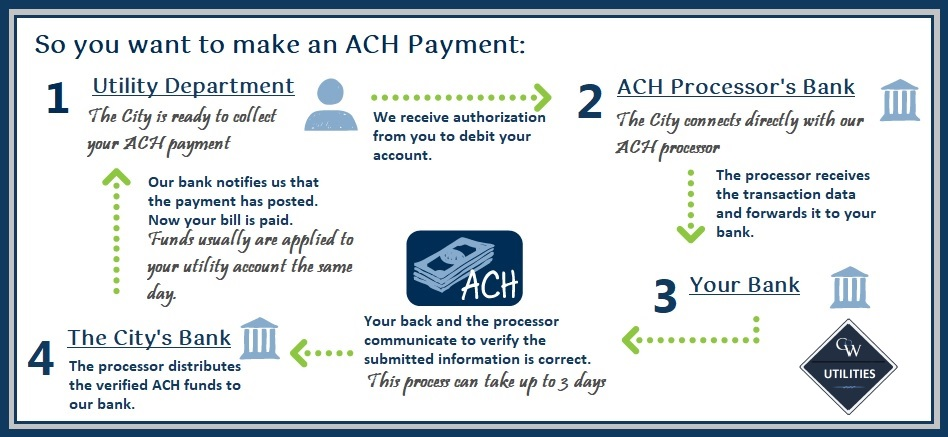 You will continue to receive your bill by email around the 24th of each month and your payment will be deducted from your account the 15th of the following month. If the 15th falls on a weekend, the amount of your bill will be deducted from your account on the following Monday. If you did not sign up for the Automatic Withdrawal Program when you started your service, no worries! You can still sign up by clicking the button below:
Payment Through Financial Institution
Many financial institutions such as major banks offer their customers the ability to pay their bills via an online bill payment service (through your bank's website). Normally, these services debit the customer's checking or savings account to pay the bill. Depending on the financial institution, they may or may not charge a fee for this service. Payments may take up to seven business days to post to the customer's account. Please consult with your bank for more information.
State and Local Assistance
If you need help paying your utility bills, you can contact one of the agencies below for help: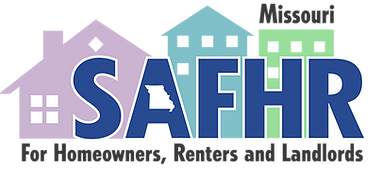 If you currently rent your home: www.mohousingresources.com/safhr
For low income families: www.mocaonline.org/Liheap.html
Help with Utility Deposits: www.goodsam-genesis.org/our-services

Payment Address
City of Waynesville
100 Tremont Center
Waynesville, MO 65583
Click Here to Pay Your Bill now