Land Development

In the last fifteen years, the City of Waynesville has grown and continues to support expansion with over 500 acres of land ready to develop along with prime commerical property available for lease or sale.
In Waynesville, you'll find a community that is committed to fostering the creation and growth of business. Our economic growth is rooted in the diversity of our economy and the ingenuity of our workforce.
The City's Administrative staff is dedicated to providing incredible customer service to the businesses that call Waynesville home. With a focus on retention and expansion, small business needs, marketing and communications and strategic initiatives, we are poised to showcase Waynesville as an ideal location to business locally, nationally and globally.

Experience the Beauty of Downtown and Historic Route 66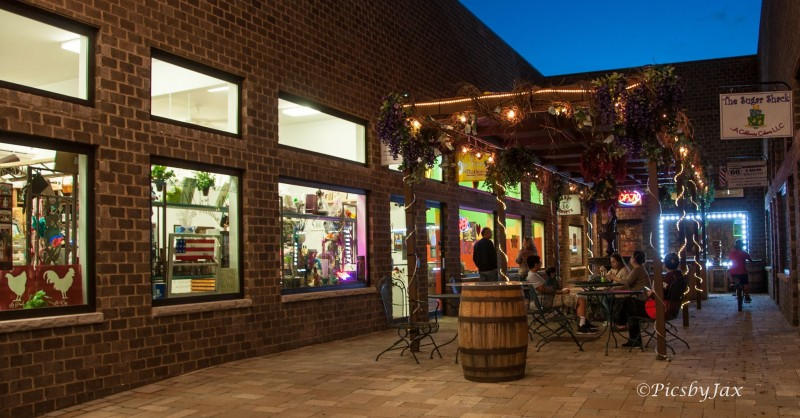 Waynesville's Downtown District has experienced a major rebirth as citizens and investors gambled on a dream. With years of hard work and dedication, their wishes have come true. One look at the vibrancy of our City and you'll know, as we did. You will call Waynesville your home too!
If you're looking for the perfect spot for business on the most travelled road in America, then look no further. With over 5 miles of Historic Route 66 weaving its way through Waynesville, your Mother Road opportunity is just a click away!
For more information regarding commercial property that is available for both lease and sale, check out our Commercial Properties page here.

Commercial Land Development Opportunities
The City of Waynesville boasts some of the best commercial property available along the I-44 corridor, nestled comfortably between Springfield and St. Louis. With top-notch educational institutions and trade schools specializing in a myriad of fields and professions, Waynesville has the human and intellectual captial to fuel our growing economy and your business right along with it. Hands down, Waynesville is the perfect destination for your next business venture.
The City currently has several areas ready for development. All they lack is your vision and drive to succeed. For more information, check out these areas through the links below.
PATRIOT LANDING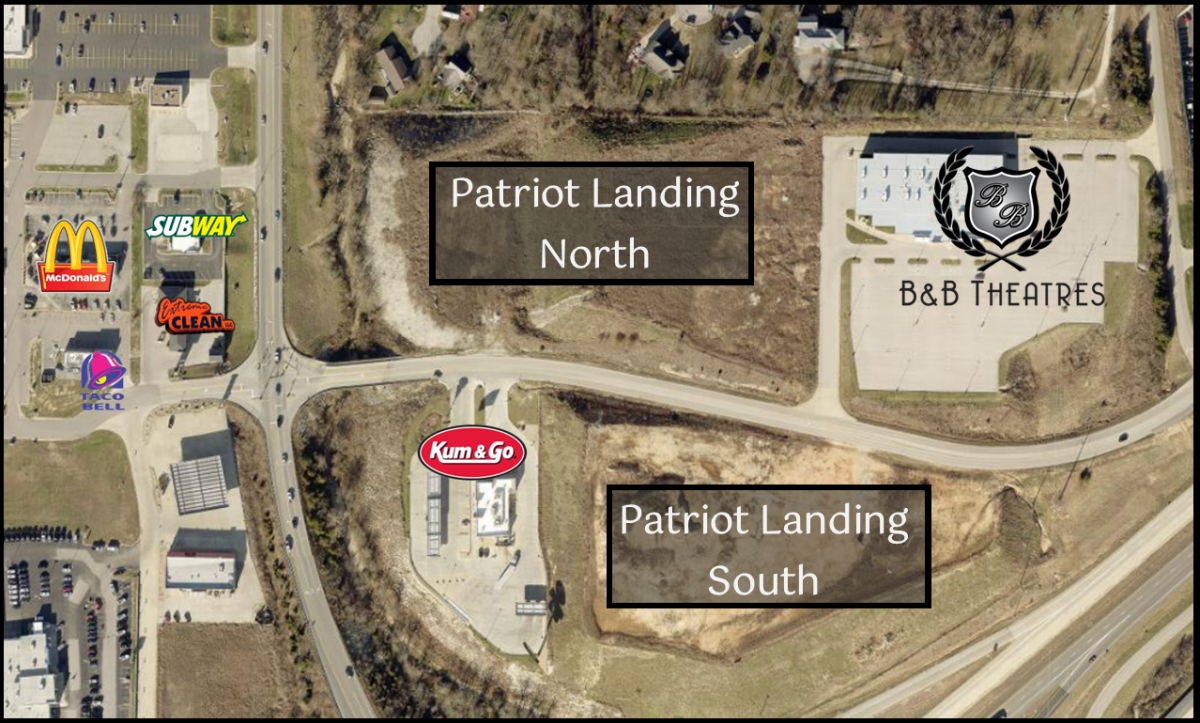 Patriot Landing is primed for action and entertainment. With over 16 acres on 3 separate lots, this development site won't last long. You can find out more information regarding Patriot Landing here.
WESTGATE COMMERCIAL DISTRICT
With high visibility and easy access the Westgate Commercial District has the best pad ready sites available on Interstate 44. More information can be found on the Westgate Commercial District page.

Manufacturing & Industry
WAYNESVILLE INDUSTRIAL PARK
Located 1/4 of a mile from Exit 156 on Interstate 44, the Waynesville Industrial Park's prime location is your next great business opportunity. With over 150 acres of developable land along with flexibility in land use regulations, the WIP is open to a multitude of business possibilities. For more information on the City's Industrial Park, contact Economic Development Coordinator Doug Potts at economic.development@waynesvillemo.org or at 573.774.6171.