Utilities


About your Committee
Date & Time: 1st Monday of the Month at 3:30pm.
The Utility Committee is responsible for the overall maintenance and improvement of the City's entire utility infrastructure, to include Utility Billing and other key functions. The Committee continuously looks for ways to improve the City's systems as efficiently as possible.

Some key projects of the Utility Committee have been upgrades to the City's wastewater treatment plant, the installation of reclosures on most electric lines and monitoring the continual work that is done to upgrade and improve the City's water infrastructure in an effort to reduce leaks and I & I.

Committee Members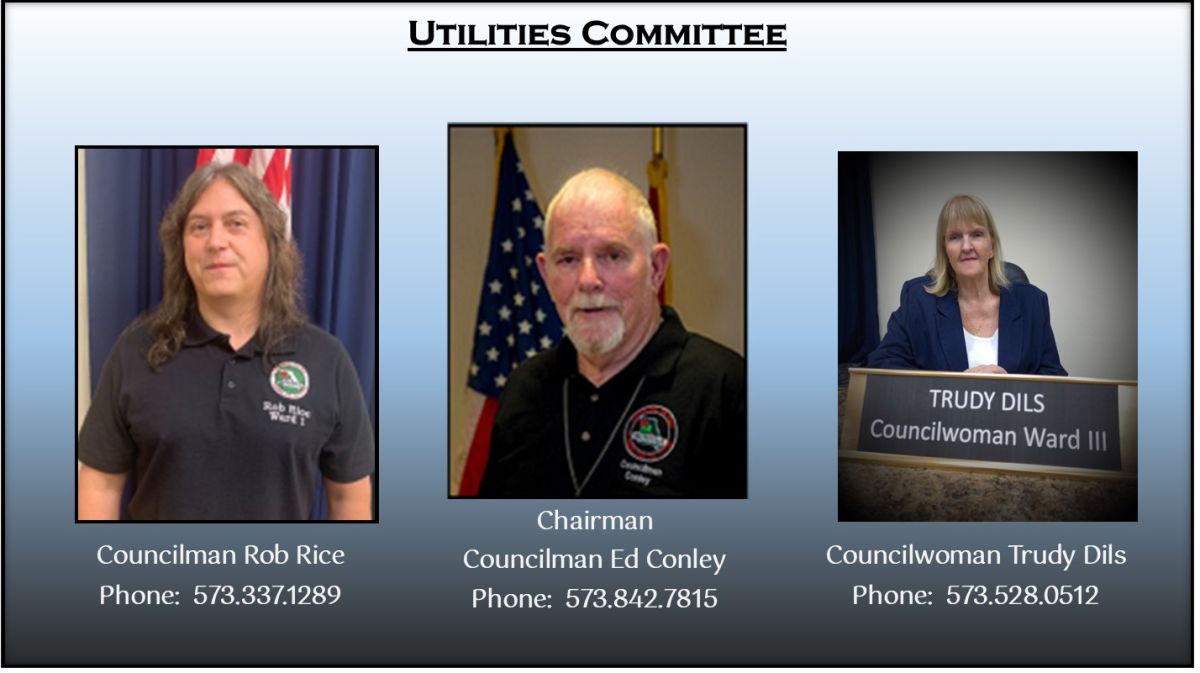 Committee Information & Documents
Meeting Agenda and Packet Information, along with prior minutes of past meetings can be found in the documents section below.
Also, any current legislation that is being discussed at Committee and any recent legislation that has been passed by the City Council that pertains to Utilities can be found here as well.