Roubidoux StrEATery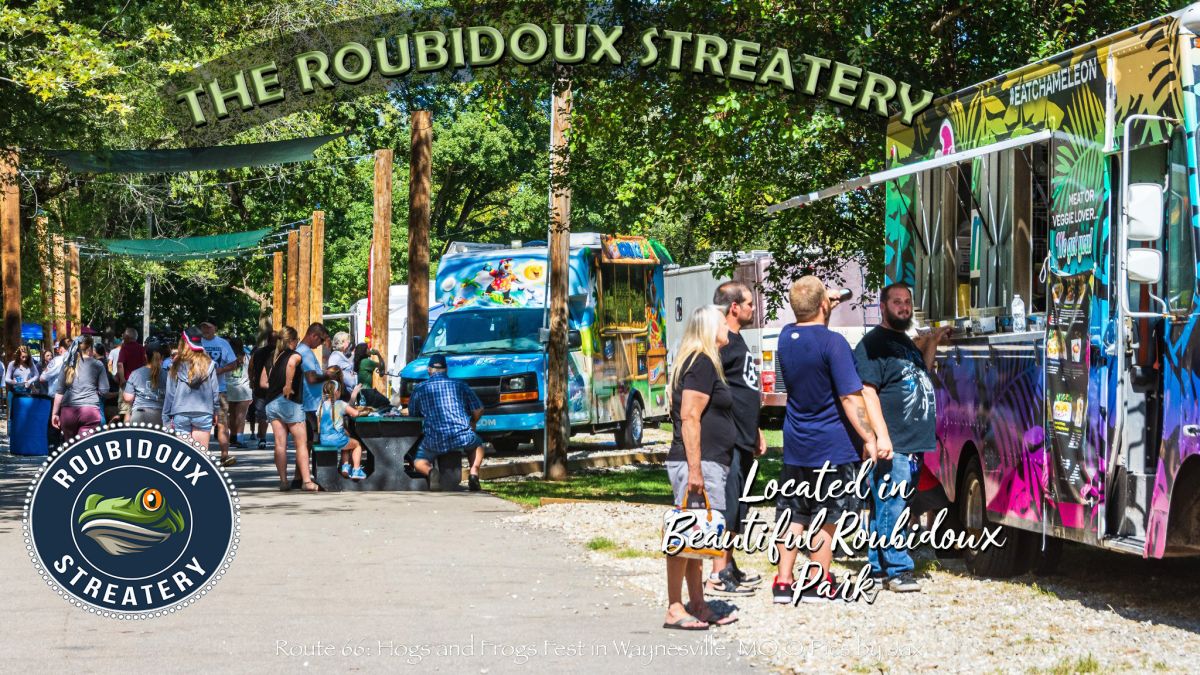 Nestled along the beautiful Roubidoux River, the Roubidoux StrEATery is more than your typical food court, it's a Foodie Destination!
With eight (8) hookups to electric and water, the StrEATery brings the comforts of home to our area Food Trucks. We also have gray water disposal on site!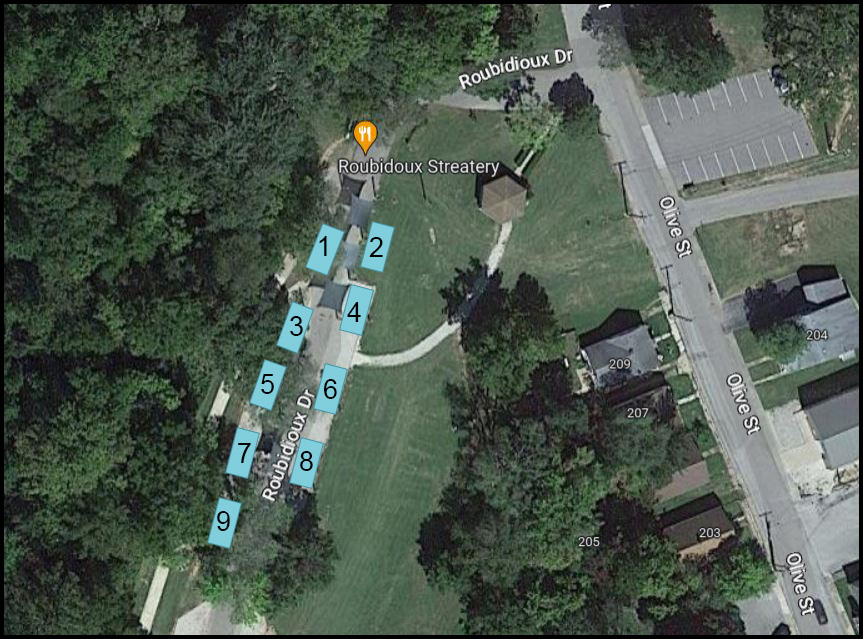 STREATERY RULES
Here at the City, our main goal is to provide a safe and convenient place for both Food Trucks and customers to enjoy some of the best eats in the region. In order to meet that goal, here are a few rules that Food Trucks and customers should adhere too.
Most importantly, Food Trucks that wish to operate in the Roubidoux StrEATery must have a City of Waynesville business license or a Special event operating permit. For more information on business licenses, check out the licensing page here. Food Trucks with a City business license do not pay vendor fees at City sanctioned events!
The StrEATery has electric and water hookups available at seven spots. There is also gray water disposal located on site so all of your utility needs are met.
Here are some of the display and operational standards that are currently in place:
1. FT's are only permitted in the space they have rented.
2. FT's shall display in a prominent area of the City's premises without the City's prior written consent.
3. FT's shall provide a trash receptacle with a self-closing lid near the front of the vending counter. FT's are responsible for keeping the area in front of their unit clean of all trash and for washing and disinfecting any eating areas by their stand to prevent rodent/pest infestation or illness.
4. City trash receptacles located within Roubidoux Park may be utilized for end of day trash. Cooking oil/grease must not be disposed in City trash receptacles.
5. Please be considerate of other vendors, the City and customers.
6. FT's must have all property removed by the end of their scheduled rental time or by the end of the special event.
More information can be found regarding the city ordinance for food trucks in the City's Municipal Code.
We've made the fee schedule for the StrEATery as flexible as we can.
Daily rate: $15.00
Weekend Rate: $40.00
Weekly Rate: $100.00
The rental rates are used to cover the cost of the utilities used during your rental period. To rent a spot today, just contact City Hall at 573.774.6171.
Food Trucks of the Roubidoux StrEATery
The wagon wheel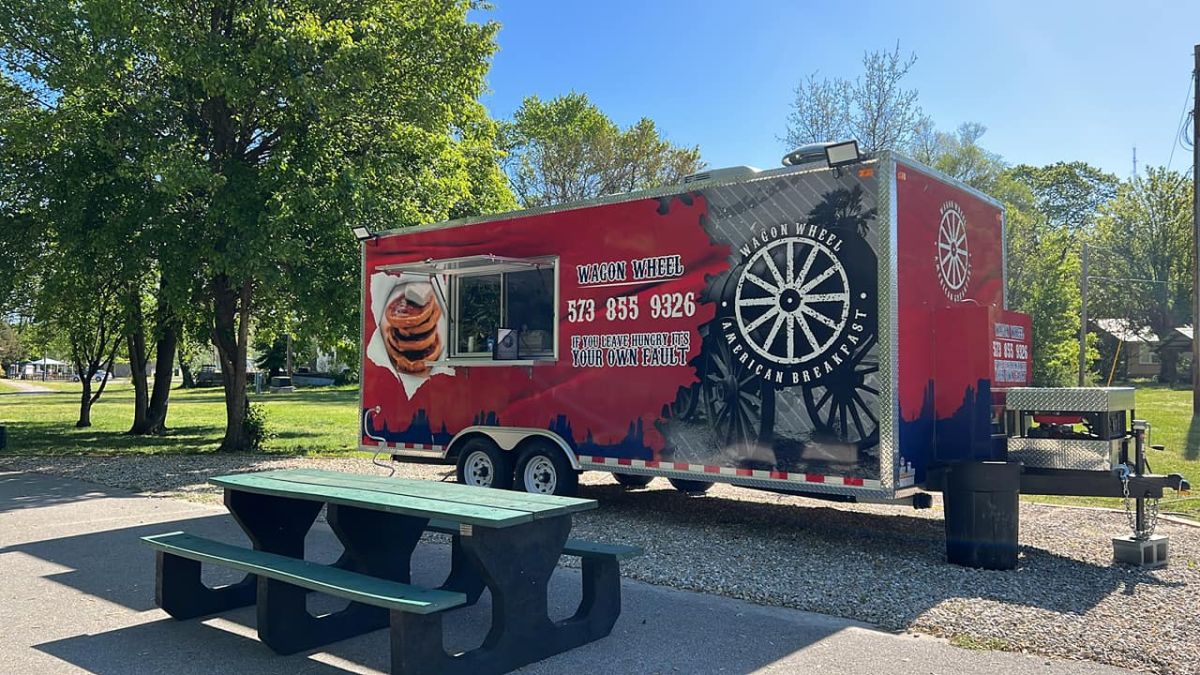 No other Food Truck does it like the Wagon Wheel! Anything you can get in their brick and mortar restaurant you can get from this awesome food truck! From Breakfast to Lunch and Dinner, all with the best scenery you can get in Pulaski County, the Wagon Wheel is the reason to visit the StrEATery today!
Yes, you can get yourself a steak and shrimp dinner at the StrEATery....*mic drop*....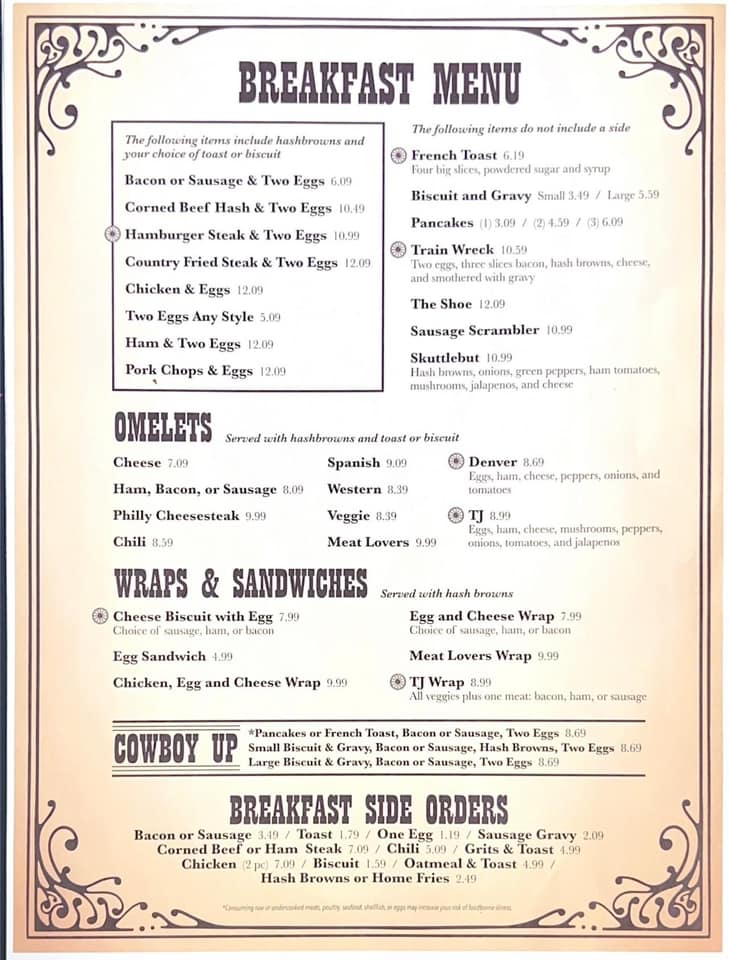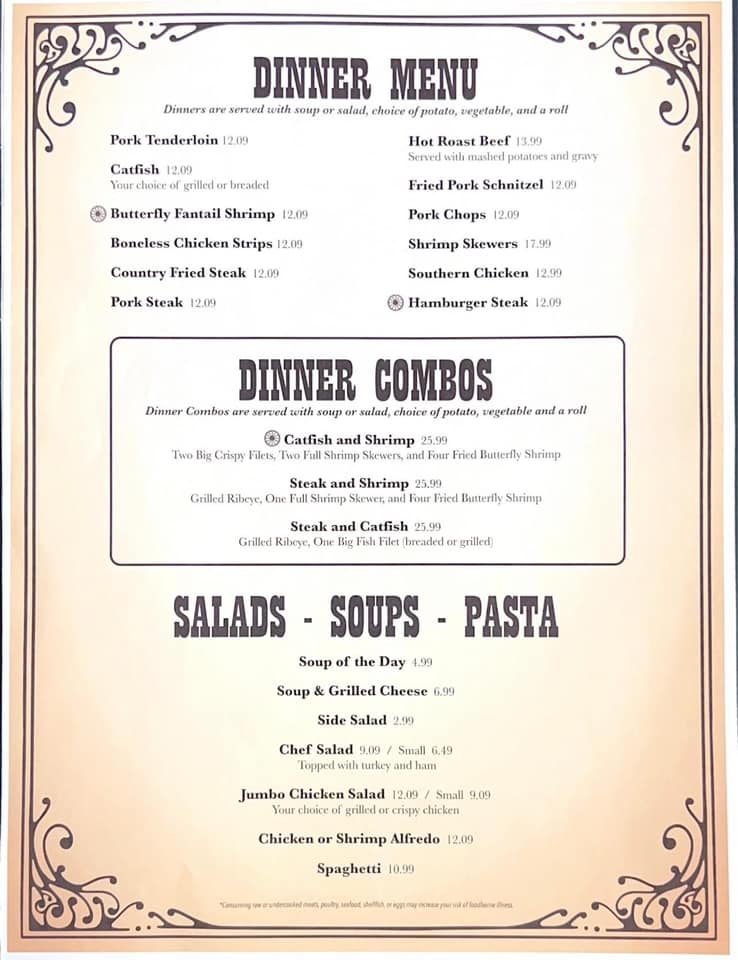 Kountry Kitchen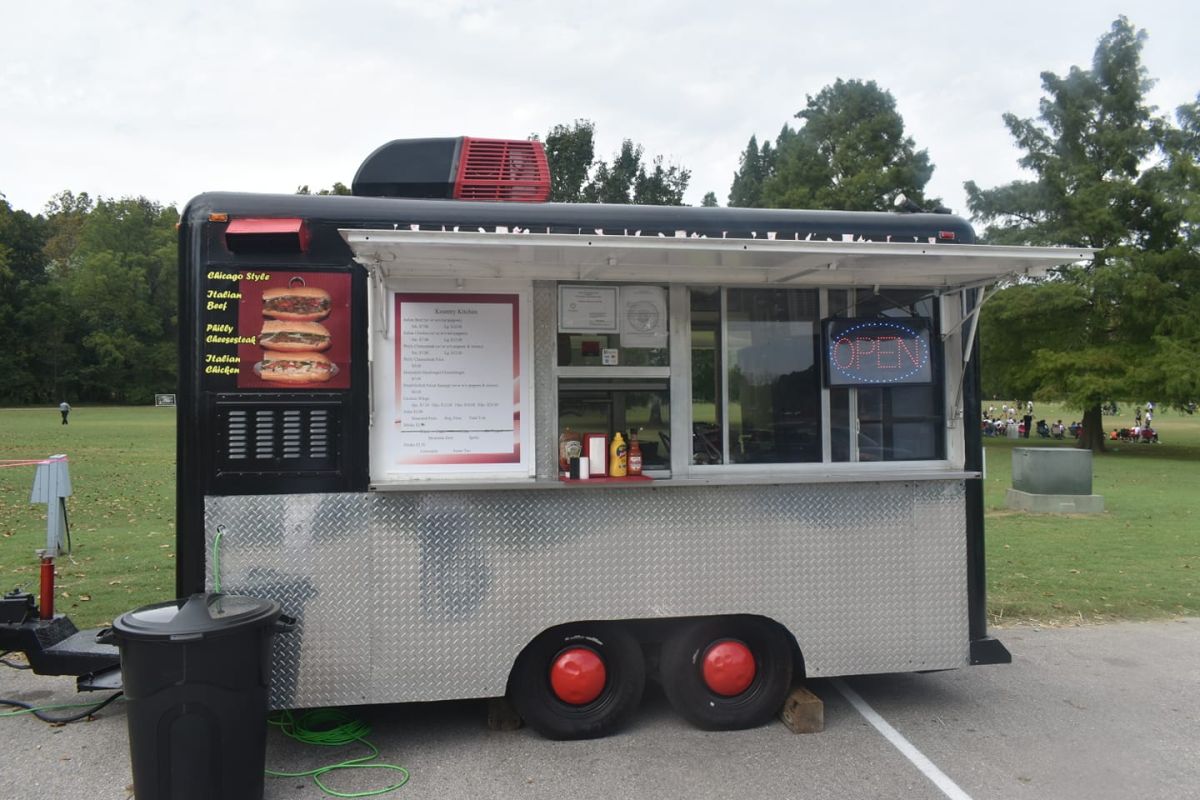 Serving up some of the best sandwiches in Pulaski County, Kountry Kitchen is a local favorite! With large portions and reasonable prices, it's no wonder this amazing food truck has such a loyal following!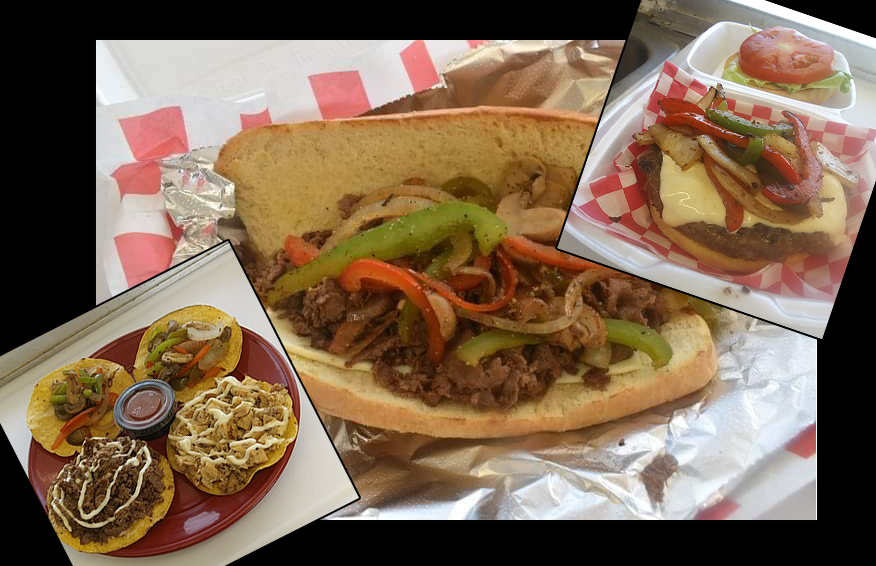 Their mouth-watering Philly Cheesesteak seems to be the locals favorite. Made fresh on the spot by amazing people that provide fast and friendly customer service it's a perfect choice if it's your first time trying them out or you're already fanatic! Check out their menu below: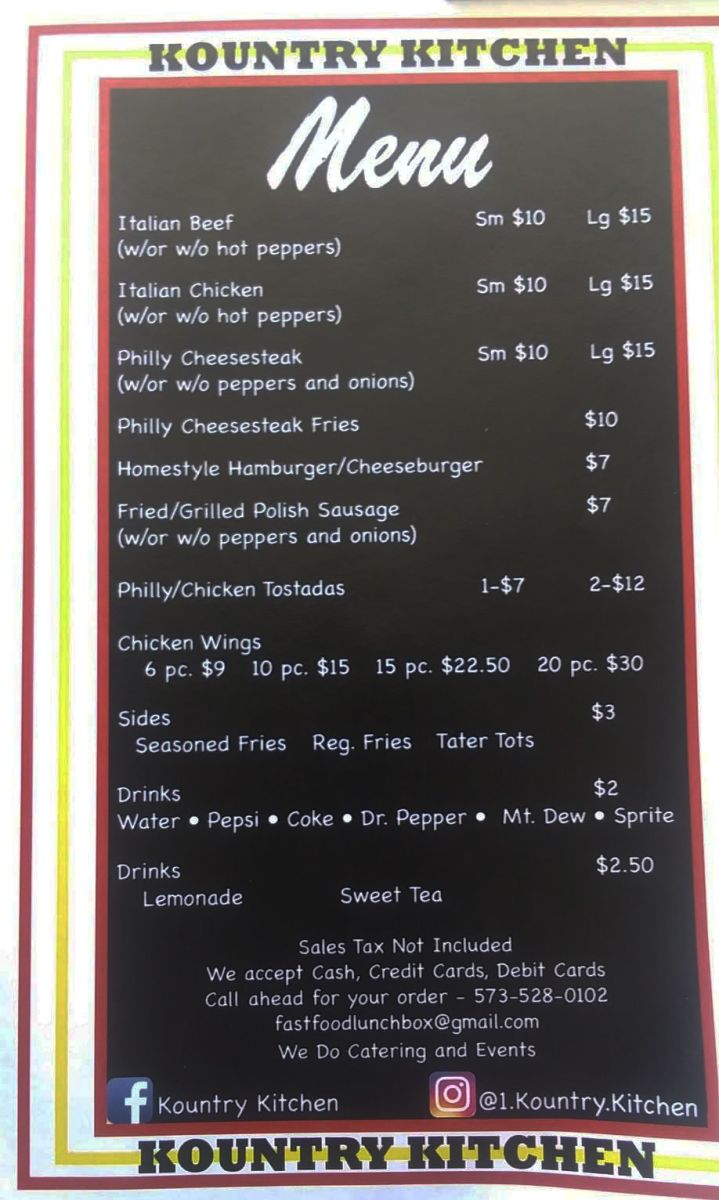 T'tita's boricuas ice cream
They aren't kidding when they say it's more than just ice cream. This truck full of Puerto Rican delectable delights will keep you coming back for more!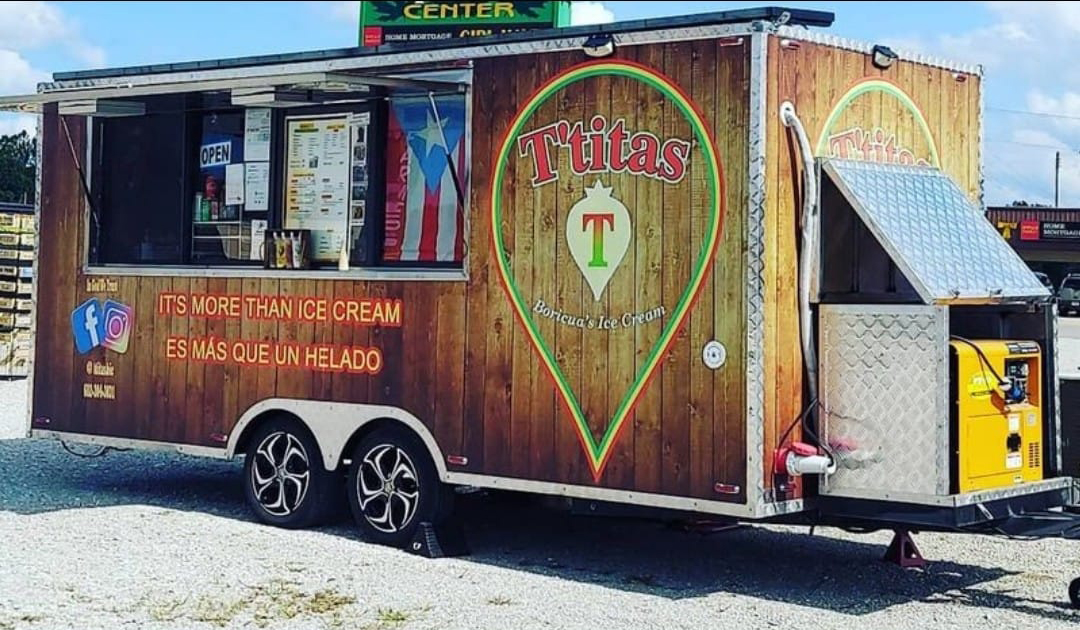 The only thing missing from this one-stop shop of a food paradise is a hammock to nap in after an amazing lunch or dinner!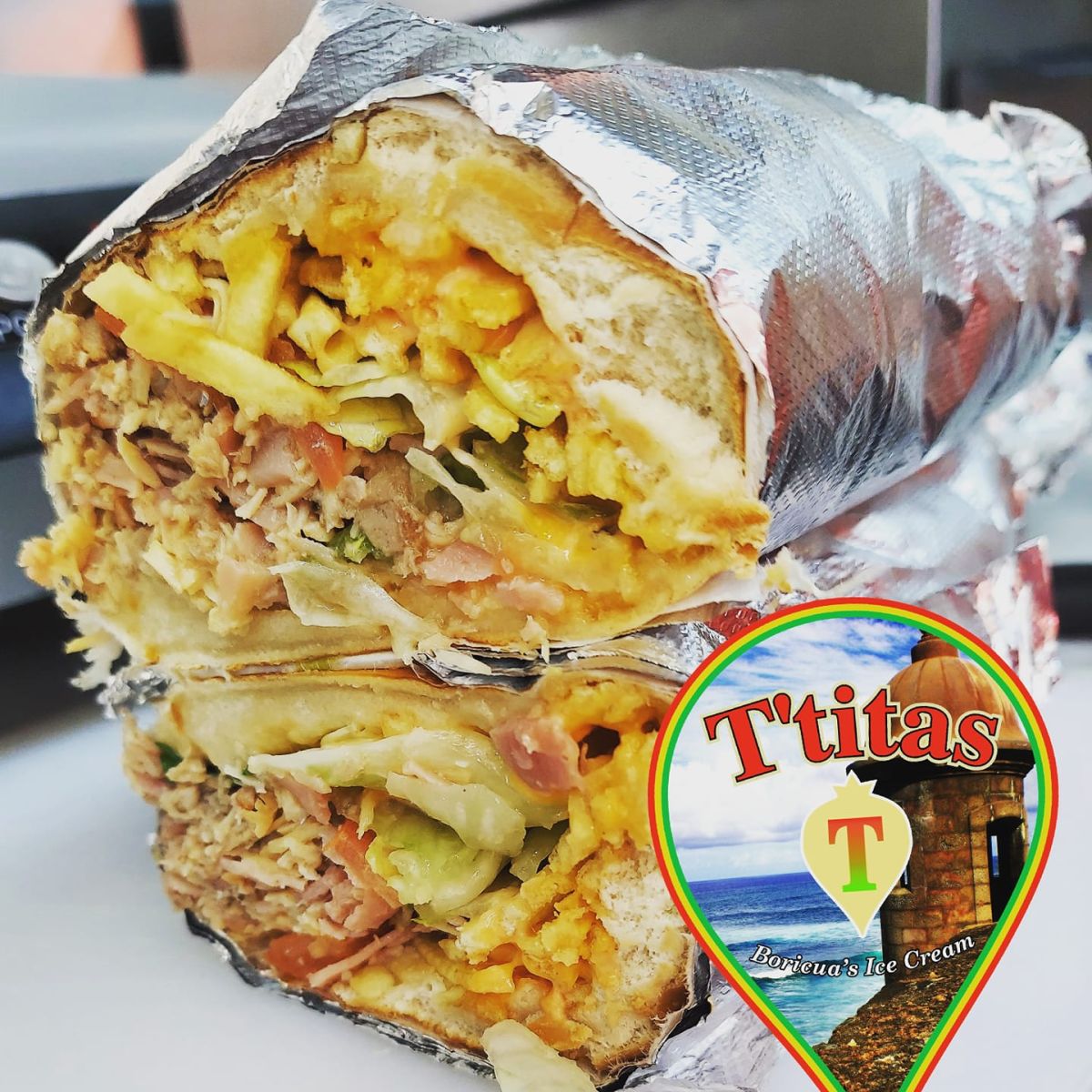 Be sure to check out their menu below and check back here often so you don't miss them when they come to the StrEATery!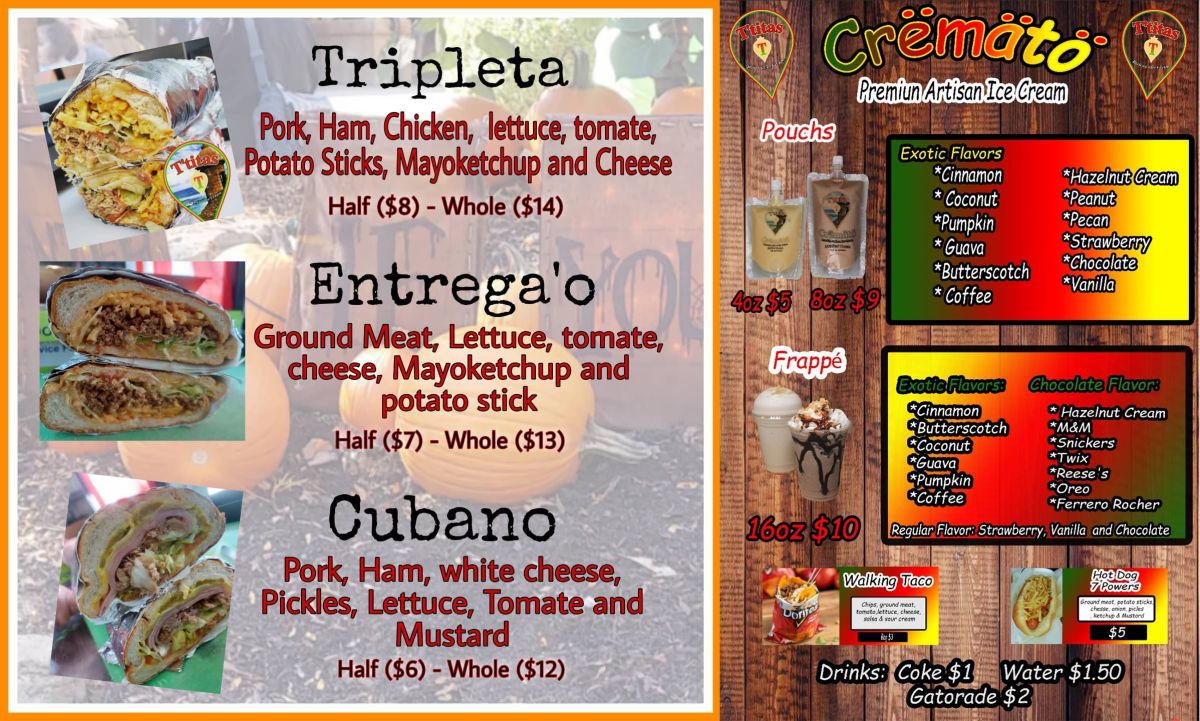 the yeti shack
The Yeti Shack is a Waynesville Summer rite of passage as everyone flocks to the StrEATery for one of their colossal shaved ice masterpieces!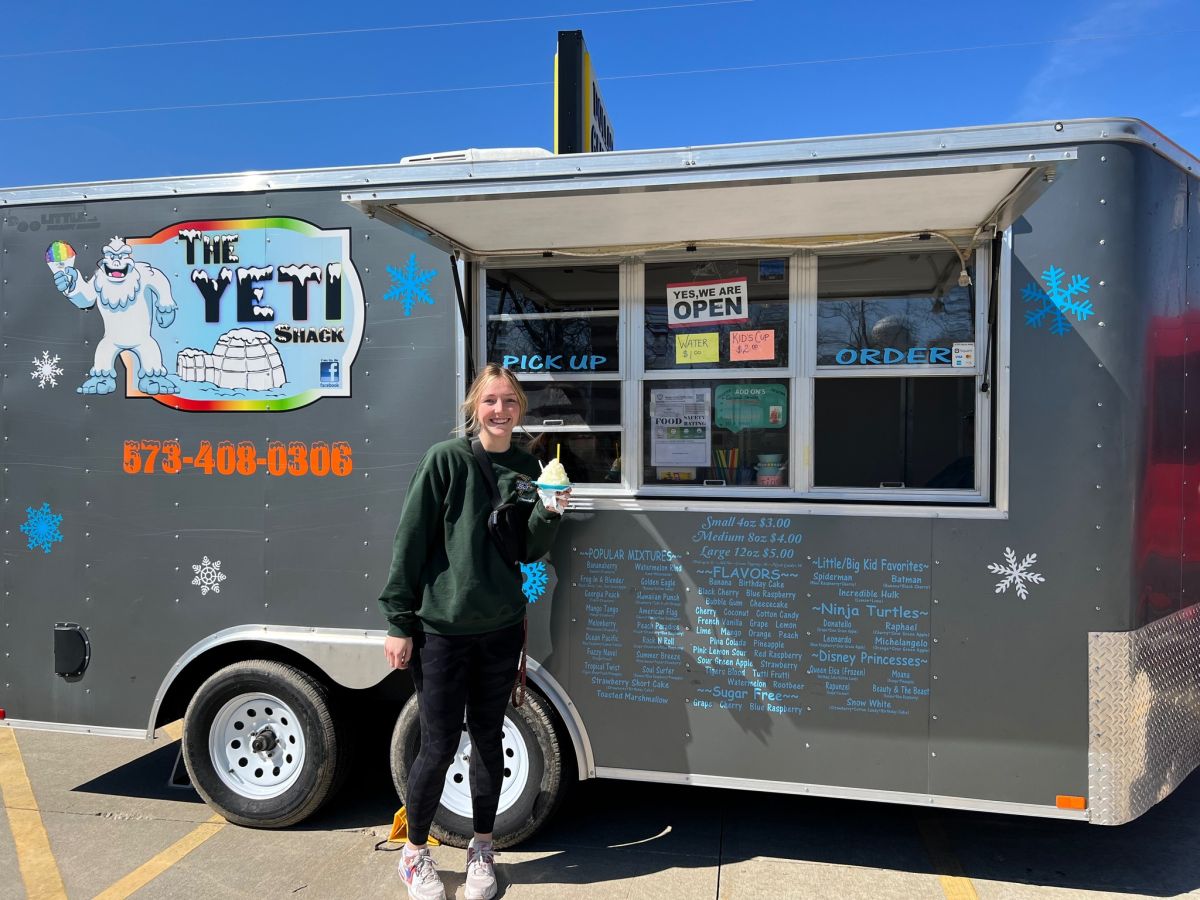 With loads of flavors and combinations, your only limited by your imagination! Prepare for brain freeze! It's just too good to eat slow!
Be sure to visit Yeti the next time they are in the StrEATery! He love the company!!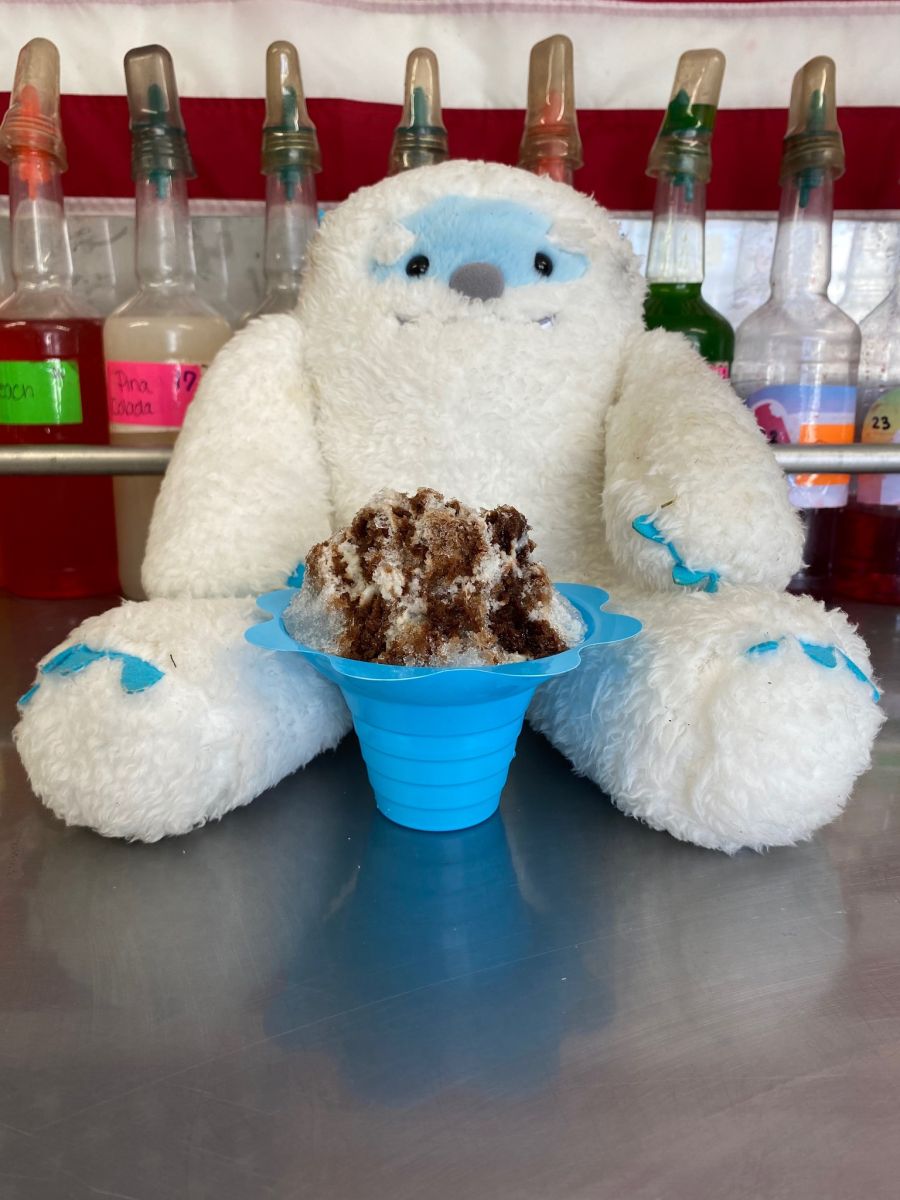 HAUTE DAWGS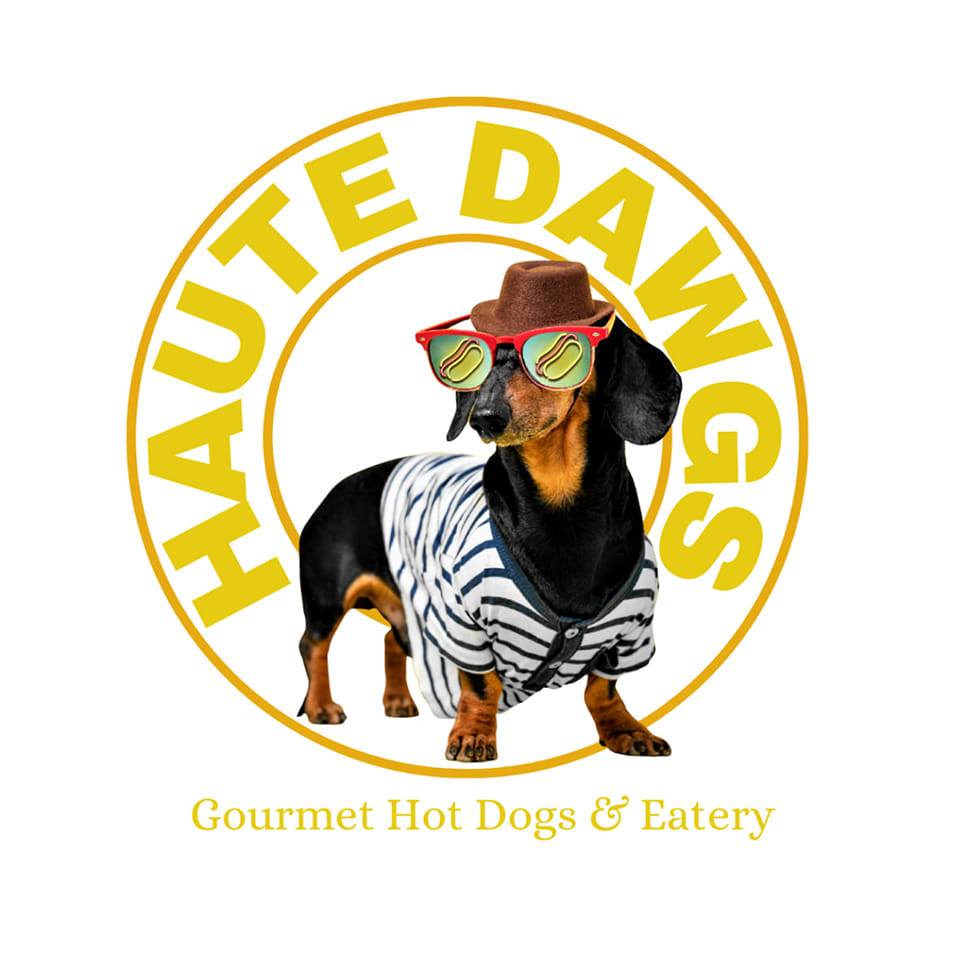 Hands down the best Dawg in the region! From the Italian Mastiff to the Bird Dawg, Haute Dawgs piles on the goodness!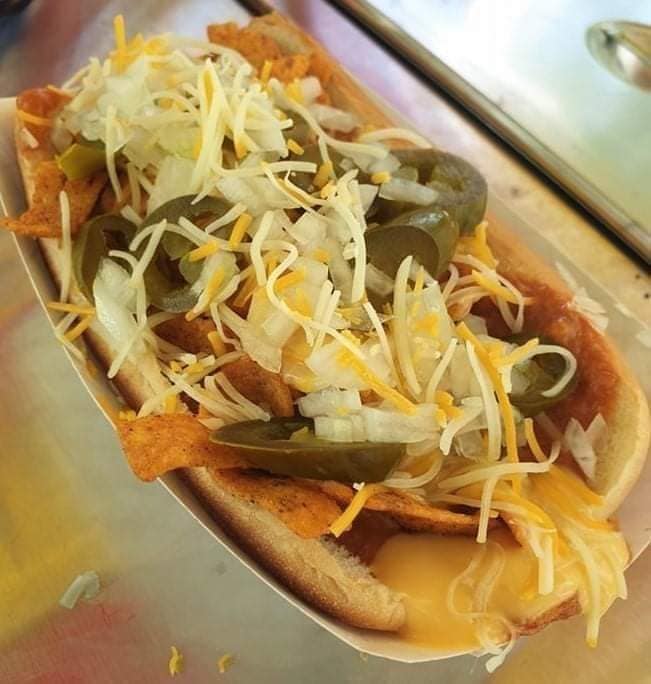 Be sure to keep an eye out for when this awesome food cart hits the StrEATery! You won't be disappointed!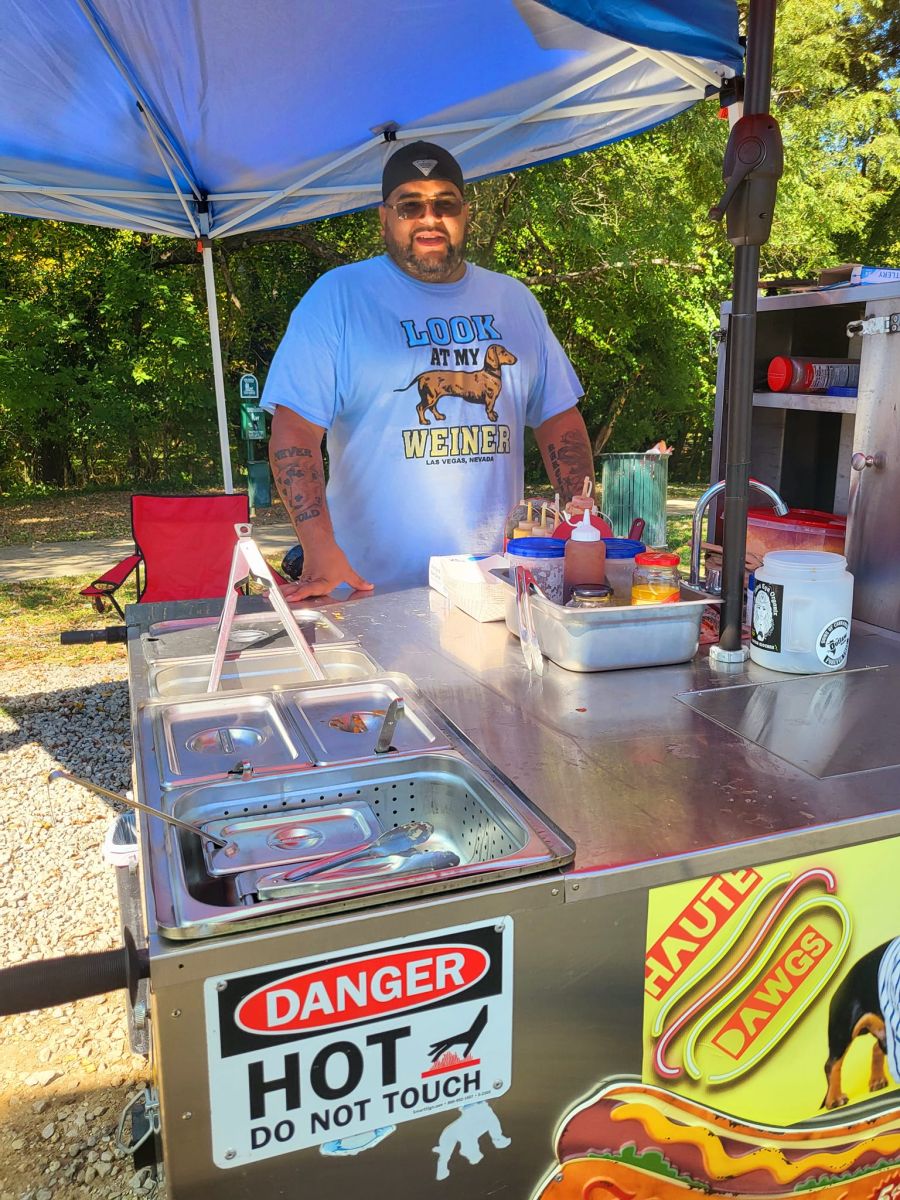 Calendar
Check here daily to see when your favorite Food Truck will be at the StrEATery!